Art therapy brings hope to clients at Sojourner Truth House
GARY, IN – As part of its Art Therapy course, Sojourner Truth House (STH) recently worked with program participants to create a new art mural adorning one of its classroom walls.
STH serves women and their children experiencing homelessness through programs to help them obtain housing, such as career services, intensive case management, counseling, art therapy, and more.
The idea for the art mural came from art therapist instructor Chasity Armstrong. Her goal was to create a mural that participants could see themselves in. The inspiration for the design is to look like a clock with participants able to see their progress from when they first arrive at STH.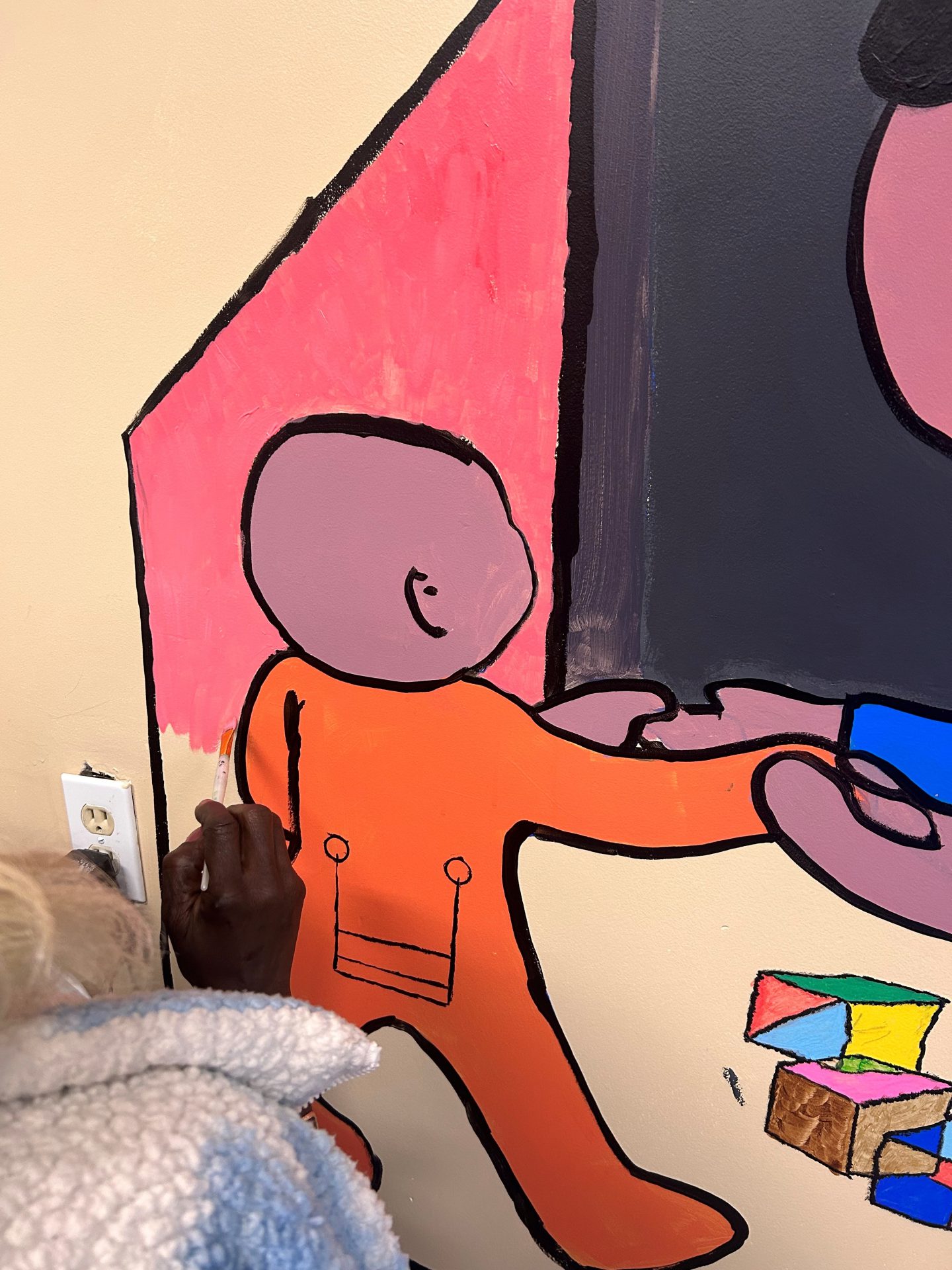 "Art therapy is a way to connect with yourself, your spirit, and the world," says Director of Client Services, Dr. Pamela Key. "Art shows you to look at the good; we should look at the good in everyone. Everyone has different situations. We hope our clients just become a better version of themselves. We celebrate everything that they accomplish."
The mural took three months, with Chasity, STH clients, and children working together.
"The faces have no features," says Dr. Key. "This is so our clients can see themselves in it. They're already there. They're here."
Each figure represents different aspects of how a woman goes through the process at STH. A woman is working in the STH garden, which also shows the woman working on her roots. There's a child with a woman, highlighting women with children are welcome. Another woman is working on the computer, showing the career services programs at STH.
"I saw myself in each woman there," says a client. "It gives me hope. I learned so much about the power of being a woman by being at Sojourner. They teach that here. This is more than just a job to them; STH is a ministry." 
STH provides a comprehensive range of services to at-risk women and their children to help them overcome their homelessness permanently. STH is a ministry of the Poor Handmaids of Jesus Christ.