The History of the Poor Handmaids of Jesus Christ in America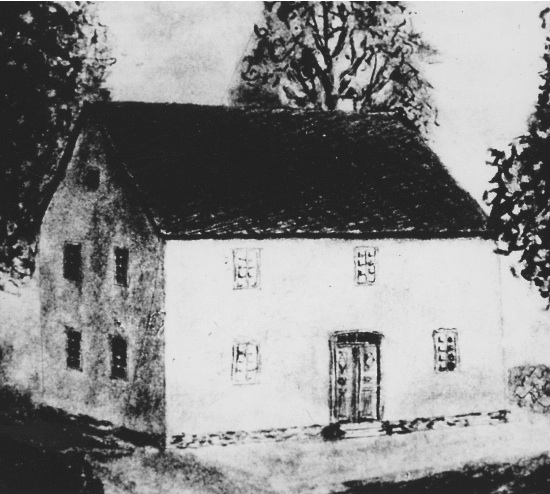 We Poor Handmaids of Jesus Christ trace our roots to Dernbach, Germany, where our foundress, Catherine Kasper, was born in 1820. On August 15, 1848, Catherine moved into her first "little house" with four companions from the little German village. The house became a center from which the sick of Dernbach were nursed, and it also served as a home for a widow and eight orphans. On August 15, 1851, Catherine and her four companions pronounced their vows as Poor Handmaids of Jesus Christ.
Our congregation grew rapidly. Within the first few years, Poor Handmaids began serving throughout Germany, also beginning "little houses" in the Netherlands and England. The spirit of the congregation's mission to serve the poor and powerless spread to the Sisters' companions and co-workers.
In the aftermath of the Civil War in America, a request came from the diocese of Fort Wayne, Indiana for help in ministering to the many German immigrants who had settled in the area. Eight German Sisters were selected from among the two hundred that volunteered for the mission in America. On July 30, 1868, the eight Sisters accompanied by Catherine Kasper and her assistant, left the small village of Dernbach, Germany for the seafront of Le Havre, France. There on August 14, the eight Poor Handmaids boarded the ship, Pereyre and soon were heading for America, arriving in New York on August 24, 1868. Following a brief stay, the Sisters traveled to Hessen Cassel, Indiana, just outside of Fort Wayne, arriving on August 28. By September 10, the Sisters had taken charge of the parish school, were assigned to nursing the sick in the area, and assumed the responsibility of caring for the needs of the parish church.
The first eight Poor Handmaids in America

Just one month later, in October, the Vicar General of Chicago, Fr. Peter Fischer, asked for three Sisters to serve in a German orphanage on the north side of Chicago. On November 10, 1868, we began our ministry at Angel Guardian Orphanage. We kept house for the children, taught them household responsibilities and provided them with Christian instruction until the orphanage closed in 1978. We also established St. Henry School for the children. In 1869, the congregation's first hospital in America, St. Joseph, was established in Fort Wayne, Indiana. This institution was also the site of our first American Motherhouse.
Catherine Kasper continued to send Poor Handmaids to America in the years that followed. The Sisters lived Catherine's vision, journeying into new territories and ministries, building "little houses" in Illinois, Indiana, Wisconsin, Missouri and Pennsylvania before the start of the 20th century—bringing God's love to the poor, the sick and the needy. Over the next several years, an ever-increasing number of women entered the congregation.