Saint Katharina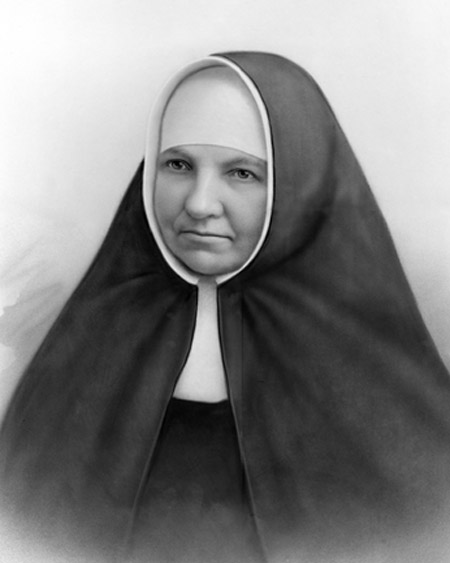 Katharina Kasper was born on May 26, 1820 in Dernbach, Germany. She was the eighth child of a peasant farmer and his wife. From an early age she felt the movement of the still small voice of the Holy Spirit within her. Through her experiences, she felt called by the same Spirit to serve those most in need in her village and did so through home nursing, care of children when a parent fell ill or injured and the quiet uplifting of troubled spirits.
Like-minded women of the village joined her creating an informal community of prayer and service. On August 15, 1848, Katharina moved into her first "little house" of prayer and service with her committed companions. The house became a center from which the sick of Dernbach were nursed while serving as a home for a widow and eight orphans. On August 15, 1851, Katharina and her four companions became the first members of the new congregation of the Poor Handmaids of Jesus Christ.
The Poor Handmaids grew rapidly. Within the first few years, Poor Handmaids began serving throughout Germany, also beginning "little houses" in the Netherlands and England. The spirit of the congregation's mission to serve vulnerable and powerless took them to places where needs were unmet.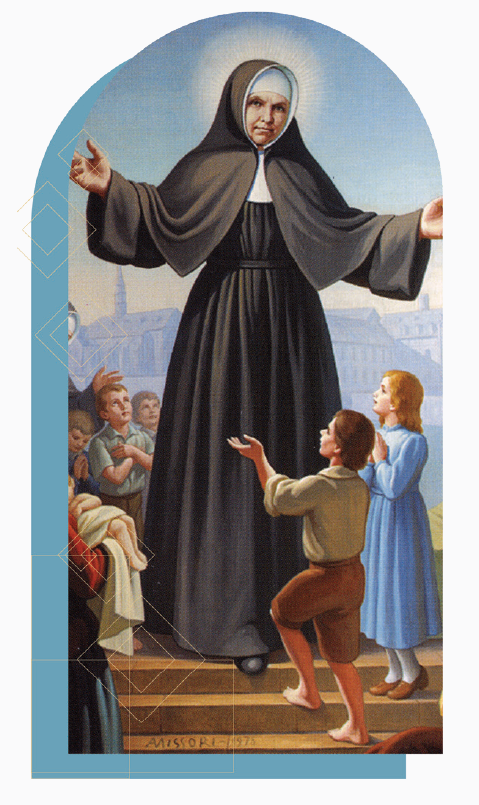 In the aftermath of the Civil War in America, a request came from the diocese of Fort Wayne, Indiana for help in ministering to the many German immigrants who had settled in the area. Eight Sisters were selected by Katharina from among the two hundred that volunteered for the mission in America. Within a year of arriving the Sisters were ministering in parish work, education of the young and home nursing in Indiana as well as childcare in an orphanage in Chicago.
Katharina continued to send Poor Handmaids to America in the years that followed. The Sisters lived Katharina's vision journeying into new territories and ministries, building "little houses" in Illinois, Indiana, Wisconsin, Missouri and Pennsylvania before the start of the 20th century—bringing God's love to the poor, the sick and most in need.
Katharina led her congregation through times of political, economic and spiritual unrest always seeking God's will with unshakable trust. Today her charism and spirit is alive in the Poor Handmaid Sisters in Germany, the Netherlands, England, USA, India, Mexico, Brazil, Nigeria and Kenya. Many others live her charism and spirituality as partners in the work of the Spirit.
Katharina Kasper died on February 2, 1898. Her feast day is celebrated in the church on February 1. She was beatified on April 16, 1978 by Pope Paul VI and canonized on October 14, 2018 by Pope Francis.